In the afternoon of April 2, informed sources said that Foxconn will test the iPhone X mobile phone in India within a few weeks.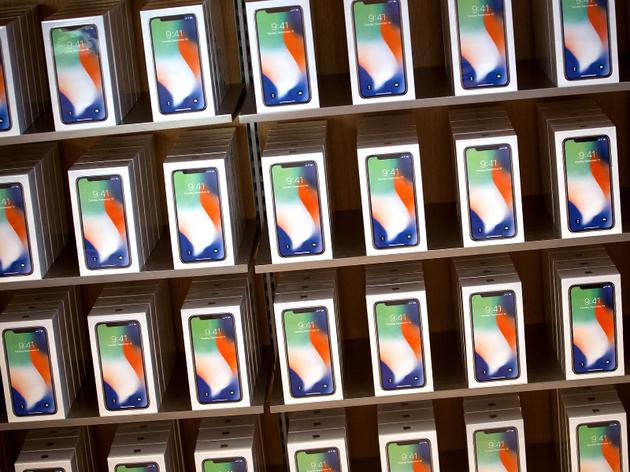 The person familiar with the matter said that Foxconn will test the iPhone X series in a few weeks before it is fully assembled. Prior to this, Wistron has produced iPhone 6s, iPhone SE and iPhone7 models at its Bangalore factory.
Based on shipments, Apple's current share of the Indian smartphone market is only about 1%, mainly because the iPhone's excessive price has discouraged Indian consumers.
Producing an iPhone in India will help Apple exempt 20% of import tariffs and meet 30% of local procurement regulations, allowing Apple to open its own retail stores in India.
Neil Shah, head of research at market research firm Counterpoint Research, said: "With the decline in market share in China, Apple now needs to expand its business to India. Apple no longer wants to put all its eggs in one basket. Inside."
Last year, Indian consumers bought more than 140 million smartphones, and Apple sold only 1.7 million in the market because consumers prefer relatively low-cost models from China. On Xiaomi's Indian website, Red Rice Note 7 is priced at 9999 rupees (about 143 US dollars), which is 1/10 of the price of Apple iPhone Xs.
According to Shaha, in the first two months of this year, Apple's smartphone shipments in India were about 150,000. In the first quarter of this year, Apple's smartphone shipments in the Indian market may fall by about 50% year-on-year.
In December last year, it was reported that the Foxconn India factory will produce high-end iPhones in India as early as 2019. This will be the first time Foxconn has assembled an iPhone for Apple in India.
More importantly, Foxconn will assemble the most high-end iPhone X series models in India. Analysts said the move would push Apple's business in the Indian market to a new level.
Apple will hold a press conference on March 25, a number of new products unveiled
WEB:www.clulan.com   whatapp:+8613503054003
The strongest camera king Samsung Galaxy S10+ vs Huawei Mate 20